About company
Компания «Spot On Consulting» оказывает услуги по фасилитации, координации и внедрению проектов в сфере малого и среднего бизнеса, в системе товарно-сервисных кооперативов, в развитии цепочек добавленной стоимости и в повышении развития потенциала компании.
Advantages
Professional team of experts
International work experience
Wide network of partners in all regions of the country
Reviews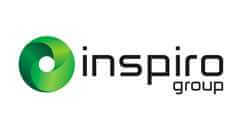 Inspiro Group
Spot On Consulting is a team of professionals that clearly defines the strengths and weaknesses of the company, knows how to target, direct and motivate. Spot On Consulting will give a new round in the development and strengthening of internal corporate relationships.